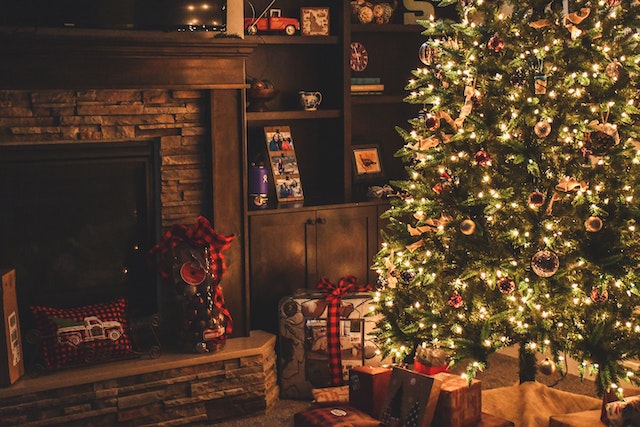 There are numerous fantastic Christmas Markets in London to select from in 2022, offering everything from Christmas crafts to seasonal fare (and, bonus, almost all of them serve mulled wine!).
Here are 5 Christmas Markets in London in 2022, ranging from riverfront pop-ups to upscale food festivals.
The Greenwich Christmas Market 
Greenwich Market has always been our favourite; we even included it on our list of the top London markets. Greenwich Market is a great spot to eat, drink, and have a good time at any time of year, but Christmas is especially festive.
Along with the customary handmade goods and crafts, there will be holiday décor, and hot drinks (both alcoholic and nonalcoholic), and starting in November 2022, the main Christmas lights in Greenwich will be turned on. We've also seen or heard the neighbourhood St. John's brass band playing carols and raising money for charity on prior Christmas visits. If at all possible, we suggest visiting a little earlier in the day so you may explore Greenwich during the day and then take in the holiday festivities at night.
Winter Wonderland's Angel's Christmas Market
The beautiful Winter Wonderland, which will be back in Hyde Park in 2022, is likely to be London's biggest (and arguably greatest) Christmas Market in terms of the amount of stalls. Over 95 stalls at Angel's Christmas are filled with amazing Alpine chalet displays (who said garden sheds? ), offering anything from custom holiday decorations to cotton candy canes.
This year's biggest change is that just a few early, off-peak sessions of Winter Wonderland are free; otherwise, entry is now ticketed (usually weekdays and very early admission before lunch).
Although there are package deals online where you get free admission if you spend £25 in advance online on any attraction, ride, or game, you may need to pre-purchase tickets for admission starting at £5 to access Angel's Christmas Market at Winter Wonderland during the evening or during busy periods. Admission is free every day from 18 November 2022 to 2 January 2023 (excluding Christmas Day).
Christmas at London Bridge by the River
Christmas By The River is situated on the banks of the River Thames with views of Tower Bridge and the Tower of London against the city's magnificent nighttime cityscape.
Around the Scoop, Potter's Field, and Hays Galleria, several artisan, gift, and food/beverage vendors will set up shop during Christmas by the River 2022. Christmas By the River is presented from November 15, 2022, to January 2, 2023, seven days a week (excluding Christmas Day).
Make a day of it with our list of the best things to do in London Bridge, then cap it off with our Christmas present to you, Christmas By The River!
Christmastime at Borough Market
Visit Borough Market to turn this Christmas into a culinary celebration. Due to its location and the abundance of incredible and exquisitely presented food stalls, Borough Market is still one of the greatest and gastronomic favourites in London, even though it may occasionally be a bit of a tourist trap with long lines for food.
This holiday season, you should visit Borough Market on an empty stomach so you can indulge in as many snacks as you choose (calories don't count during Christmas, it's a fact!).
Borough Market will start increasing its holiday hours in December 2022, when it will be open seven days a week from December 1 to Christmas Eve. This is probably the greatest place to start if you want to put together your Christmas hamper this year because there are bakeries, pate booths, cheese stalls, champagne vendors, and so on. Enjoy yourself at Borough Market this holiday season; the diet can begin in January.
Christmas Market in Covent Garden 
Who has seen the movie "Last Christmas" raised their hands? It was fairly horrible, and we probably wouldn't acknowledge it either. Still, hey, it gives you an idea of what to anticipate from Christmas in Covent Garden (to note the Christmas shop in the movie is fictional, alas and is a restaurant in real life).
Could you imagine what a work Christmas party here would be like? Covent Garden has a market all year long, but during the holiday season, they pull out all the stops and fill the indoor market with enormous mistletoe decorations and large disco balls. (Scandal, etc.)
Given its idyllic location on the piazza, Covent Garden's Christmas Tree may be the most recognisable in addition to the one in Trafalgar Square (ideal for Instagram if that is your bag).