Scotland – land of beautiful views, nature and nice people. It's a big country and it may seem like you have no time to visit everything. That's because there are a lot of attractions that are worth visiting, especially if you want to take pictures and discover nature and history. We put together a list of 5 things that are definitely a must when you plan your visit to Scotland.
Orkney islands – villages that have been inhabited for at least 8,500 years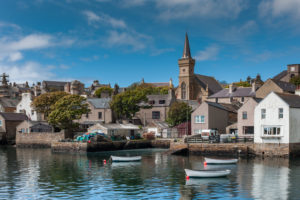 This archipelago is situated in the northern part of Scotland, comprised of about 70 islands, of which more than a half are not habited. The first people that ever lived on the island are the Mesolithic and Neolithic tribes, around the year 875. Nowadays, they have a good economy and they are host for a few festivals of Scotland that are worth visiting because of their historical vibe. On the coasts, you can also see seals that are enjoying the sunrays and an unusual breed of domesticated sheep, the North Ronaldsay sheep, that eats seaweed. There are a variety of things to do on the islands that would make a holiday by themselves.
The pink sand beaches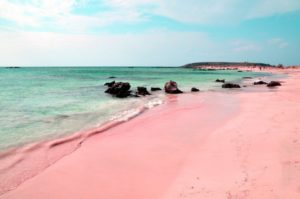 On the Angus coast you can find a number of beautiful beaches where you can lay in the sun and enjoy the nice weather (that you need to check beforehand because the weather is often unpredictable). Situated in the East side, you can find beaches that have a pink undertone, so that you feel like you step into a cotton candy land. The beach that goes on for 2 miles has an amazing view of the 12th century Red Castle, thus combining relaxation with history.
Fingal Cave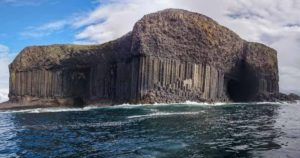 Discovered in 1772, Fingal Cave is an amazing nature creation. It's partially filled by water, with slippery rocks, but can be visited by booking a special tour with people that are trained to keep you safe and show you the amazing interior, that is got a major echo. It's very symmetrical, made from hexagonal pillars, which makes it look like it's been made by human hand, and not naturally.
The Steam Train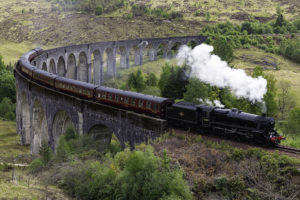 The Jacobite is Scotland's famous steam train that is doing an 84-mile journey every day, passing a selection of rivers, forests and fields that are worth admiring. It's been reviewed by people who took the ride as "the world's greatest railway journey". You sure don't want to miss that.
Shetland Fire Festival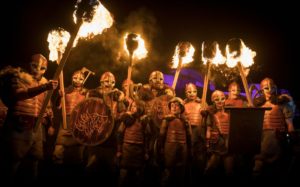 Because it's got such a diverse history, it's one of the countries that still keeps some of its traditions, and the Shetland Fire Festival has been going on for more than 100 years. It's held on the last Tuesday of each January, and the preparations start months in advance, with volunteers coming from all over the country. It's a Viking tradition that symbolizes the beginning of a new year, of a new fresh start.
Now you have a list of things you should definitely look into when planning your trip to Scotland, because most of them are unique and can only be found in this country, so why not take part in them?